Next:
Discussion
Up:
Monitoring and Revision
Previous:
Monitoring and Revision
With very few exceptions monitoring has only given an appropriate focus of attention in cognitive science. In that area there is no denying that humans watch over what they say. In [Berg1986] and [Levelt1989] good overviews of the current state of the art are given. We will now describe the model described in [Levelt1989] which is currently one of the best elaborated monitoring models (although not implemented) in more detail.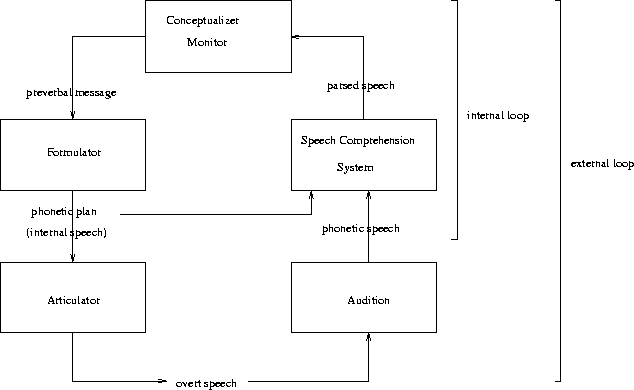 Figure 5.2: Levelt's perceptual loop theory of self-monitoring.

Figure 5.2 shows the architecture of the monitoring model developed in [Levelt1989]. The language model Levelt describes follows the same modular design as discussed in section 5.1, i.e., he also divides his system into a conceptual component and a linguistic component. The linguistic component consists of two subsystems, one for production and one for understanding. The production system is further subdivided into a formulator and an articulator. The formulator receives a preverbal message from the conceptual component and produces a phonetic plan based on lexical and grammatical information. The phonetic plan is then transformed into spoken utterance by the articulator. During understanding a spoken utterance is mapped by the audition component to a phonetic string from which the speech comprehension system computes parsed speech, a representation of the input speech in terms of phonological, morphological, syntactic, and semantic composition. This representation is further processed by the conceptual component. The model introduced by Levelt is basically discussed from the production view. He therefore abstracts away from details concerning the inner working of the comprehension model.
Levelt identifies the editor with the language-understanding system to avoid reduplication. A speaker can attend to his own production in just the same way as he can attend to the speech of others (cf. [Levelt1989], page 469). The perceptual loop theory he discusses consists of a double ``perceptual loop'' to model that a speaker
can attend to his own internal speech before it is uttered and
that she can also attend to her self-produced overt speech.
---
---
Next:
Discussion
Up:
Monitoring and Revision
Previous:
Monitoring and Revision
Guenter Neumann
Mon Oct 5 14:01:36 MET DST 1998